Guy Tang Pure Enlightenment Balayage Kit
Pravana has lifted the bar with its cutting edge technology behind a complete Balayage system like no other that is sweeping the market by storm.
The Pure Enlightenment kit offers unique tools, product formulas and education specifically created and endorsed by the master himself –
Guy Tang
.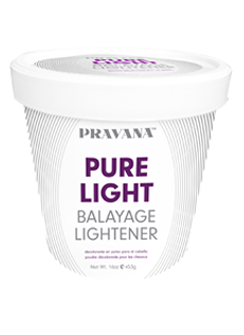 Pure Light Balyage Lightener
Stylists will find balayaging to be easier than ever before this specifically formulated lightener to purposefully create effortless natural blondes.
Trademark blend of rice flour and kaolin clay forms an outer shell that hardens
Encapsulates the hair and lightener inside keeping it moist and allowing for extended open air processing
Smooth wipped consistency allows for precise application
No bleeding, swelling or movement




Pure Light Balayage Activators
Formulated to maximise the performance of Pure Light Balayage Lightener to create the perfect Balayage consistency.
Aloe Vera promotes healing and moisture retention
Keeps the lightener inside the "shell" moist for extended open-air processing
Preserves integrity of the hair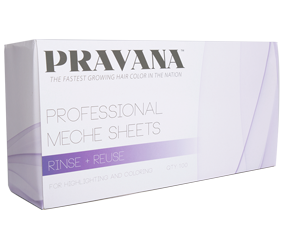 Pure Light Meche Sheets
Re-usable colour barriers that allow you to keep the lightener moist longer
Light and flexible for perfect placement
Great for the beginner Balayager
Pravana + Guy Tang Balayage Brushes
All 3 brushes were constructed with the stylist cult-fave Accusoft bristles found on Framar brushes.
Smallest Brush: For very intricate details
Small and angled for precision paintingPerfect for fine highlighting placement
Medium Brush: The 'Guy Tang' favourite
Holds a bit more colourIdeal for stroking on soft, sun-kissed panels with a gradient effectA thicker, more comfortable handle which stylists seem to love
Large Brush: Can be used for any and all applications
Balayage, colour corrections, full colours, foil-highlights... you name itWider, so it holds a ton of colour or lightener and will spread fast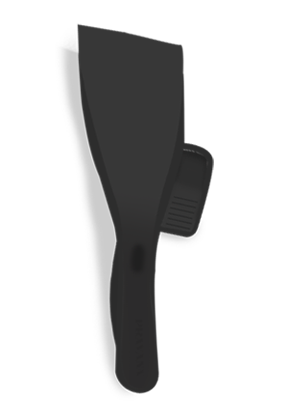 Pure Light Balayage Palette
Essential tool to a painter
Ergonomic handle for comfort
Special built-in reservoir to hold Pure Light Balayage Lightener